Spray Hank Yarn Dyeing Machine (Semi-auto control)
Product Detail
Product Tags
Continuous injection of opposite sex spray tube is the biggest characteristic of this machine. In order to make the Hank move without using the turn tube, the spray tube is also sprayed when the Hank moves, so the dye circulation and coloring are fast, and the feel is not damaged.
Continuous spraying allows the Hank to float above the liquid stream, reducing its contact with the stainless steel body, which has many benefits for improving the feel of the yarn.
Front support device, in order to maintain the load at one end of the nozzle, set a simple operating rod to support.
The two sides of the jet tube
One side is used for roving dyeing while the other side is used for spinning dyeing while the other side is used for spraying upwards. It can be switched freely.
Specially designed pumps  
Performance: large flow, low head, help to dye feel of the pump.  
Low bath ratio
External heat ex-changer and special tank structure can reduce bath ratio.  
Overflow cooling function
Automatic yarn rod lifting device can make the yarn completely immersed in the dye, overflow cooling, make the yarn loose, full, feel good
1. The special designed low power consumption, low lifting and great flow rate pump enable the good effects.
2. The durable weir flow type spray pipes make the dyeing and circulating combined together, which avoid twisting and knotting easy to hard winding after dyeing process.
3. The water can be adjustable according to different kinds of hanks.
4. Compact structure, low bath ratio, it can save the dyes and chemicals, decrease the cost.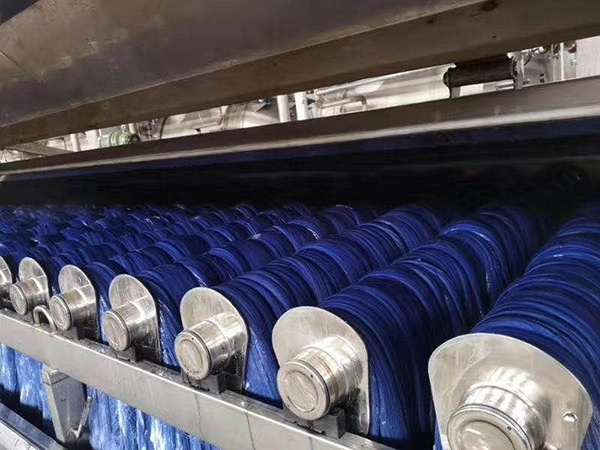 500kg hank yarn dyeing.jpg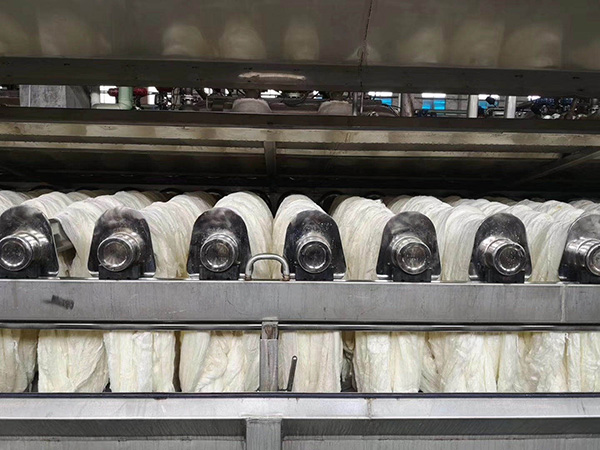 Normal temperature hank yarn dyeing
1. Max. working temperature: 98℃.
2. Temperature accelerating rate: 25-98℃, about 4℃/ minute(7kg/cm2 dried satured steam manometer).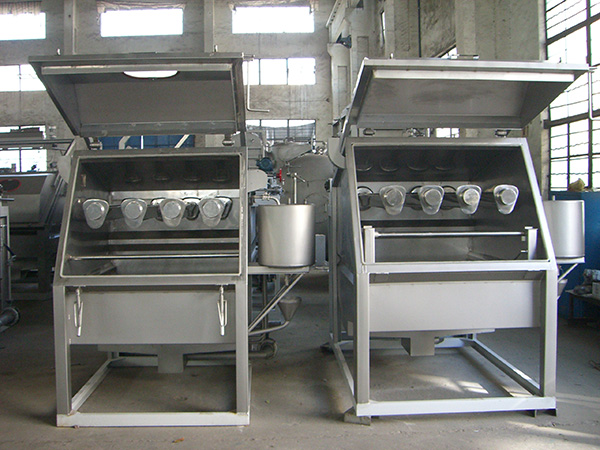 Small capacity hank dyeing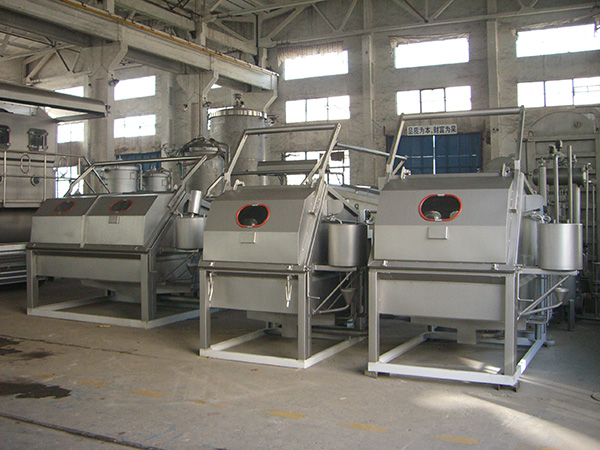 1. Computer: Temperature control computer(China made).
2. Magnetic valve: Taiwan made.
3. Frequency converter: China made.
4. Electric component: Main components(Siemens).
5. Main pump motor: China made.
6. Pump: Low power consumption and great flow rate pump.
7. Electrical cabinet: Stainless steel.
8. Spray system: Automatically digital control, also can be manual control.
9. Transmission: Worm gear operated.
10. Temperature measurement and display: Digital displayer.
11. Valve: Stainless steel pneumatic valve.
12. Body panel: SUS304 stainless steel.
13. Heat exchanger: Built-in coil heat exchanger.
14. Accessories: Mechanical seal.
---
Previous:
Hthp jig dyeing machine push type
---
Write your message here and send it to us