Energy-saving and efficient polyester yarn dyeing machine
Product Detail
Product Tags
High temperature and high pressure 1:3 low bath ratio energy-saving bobbin dyeing machine, this machine is the most advanced, the most energy saving, the most environmentally friendly new dyeing machine, completely break the traditional dyeing machine dyeing way.
Under the condition of not changing the original dyeing formula, can let the user in the electricity, water, steam, auxiliaries and man-hours to achieve a full range of reduction, and can basically eliminate the color and greatly reduce the cylinder difference.
It can bring extremely rapid return for the original investment, recover the investment cost quickly, and achieve higher returns.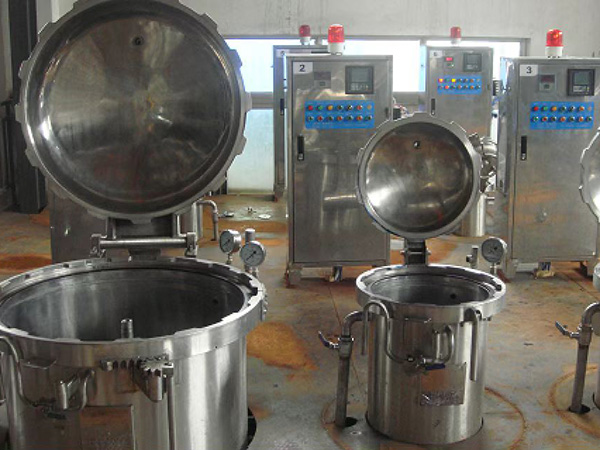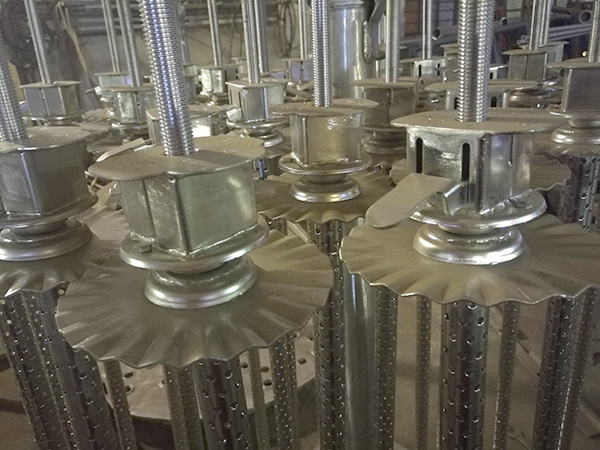 Yarn carry of dyeing machine 
● Master cylinder body 1set.( machine frame is A3 channel steel, please contact if need stainless steel frame).
● Creel 1set.
● Electric cabinet 1pc. Equipped with HG310A Chinese-English microcomputer, stainless steel case control box.
Transducer (QXA-20 without transducer), self-development full-functional PLC.
AIRTAC electromagnetic valve.
As dyeing machine transducer request high working temperature, and high humidity, electric components are quick-wear part, need after-sales service support.
The transducer is special for dyeing machine, special designed for dust and moisture protection, warranty of 18months.
As to customers different requests, customers can prepare transducer themselves, and the price will deduct the special transducer price.
All the control functions are in the PLC we developed, PLC combined with HG310A computer can realize full automatic control. And PLC is totally opening, some special control request can be input PLC.
● Valve ( single inlet, single outlet) Below Dg50 valve is stainless steel pneumatic right angle valve, above Dg50 (with Dg50) valve is stainless steel pneumatic ball valve.
● Master pump and each connection pipeline ( machine inner pipeline).
● Additional creel.
● Automatic charging device.
● Manual charging device(optional)(no need manual charging device if choose automatic charging device ).
● Positive-negative circulating device.
● Master cylinder water level pressure difference mete( small machine optional).
● Double-inlet and double-outlet function.
---
Previous:
HTHP nylon yarn dyeing machine
---
Write your message here and send it to us