Beam to straight cone winding machine
Product Detail
Product Tags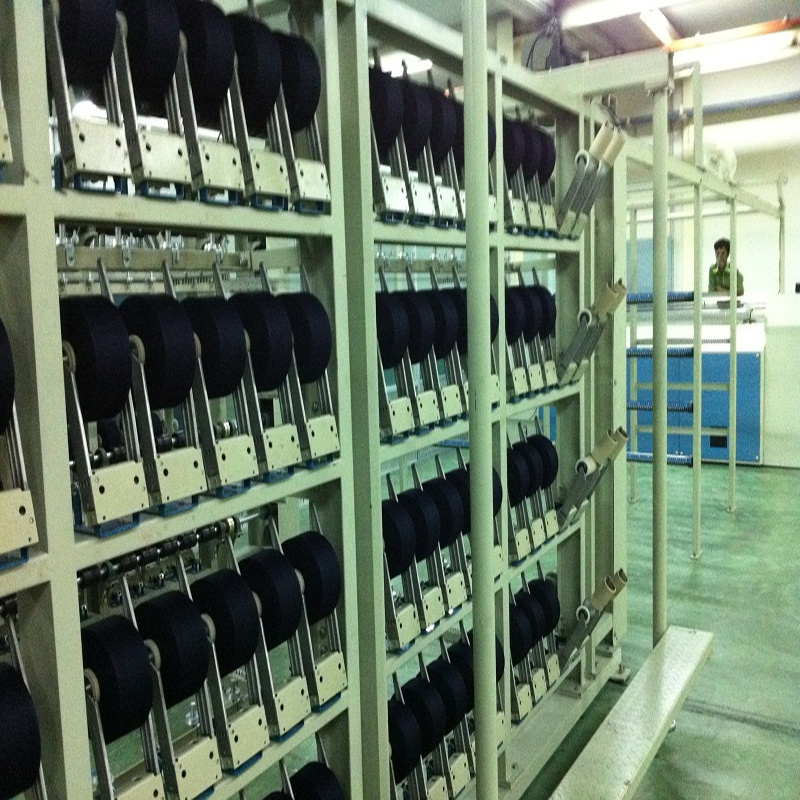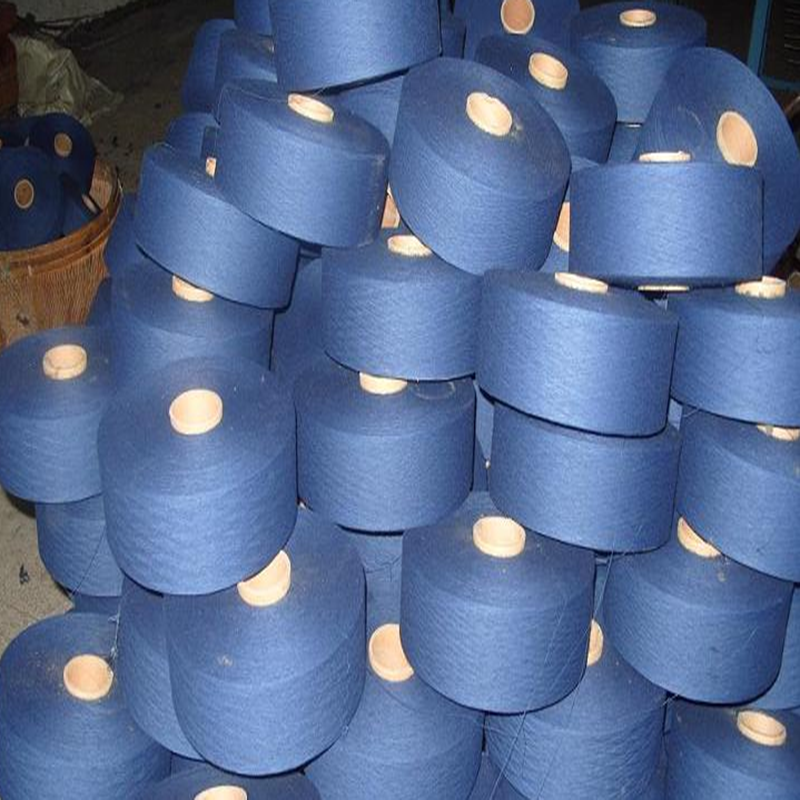 WFGA137-B Knitting Denim Cylinder Making Machine is to unreel the beam dyeing warp collectively and twist it to cheese, with the character of large package, less connections or color shading, no yarn mill and well-distributed waxing. As well as being well-molded and easy to be unreeled, the machine is a new intelligent winder which combines the computer, AC variable frequency, servo control and other advanced technology.
| | |
| --- | --- |
| Count of the yarn | 7S ~ 40S |
| Warp beam available breadth | 1600mm   1800mm |
| Disk sheet diameter of warp beam | 800mm   1000mm |
| Speed of making cylinders | 0~130m/min |
| Length of making cylinders | 20S yarn 35000 meters |
| Number of head in making cylinders | 400-600(user defined) |
| Operation monitor | 5.5" touch screen |
| Input voltage | 3×380V±10% |
| Installed capacity | 3 servo motors, 3KM of each |
| Sectional Beam Size | 1800 mm (width) X 1000 mm (dia.) |
| End Break Detecting | Infer-Red Stop Motion Sensor |
| Cone Number | ≤576 |
| Tension | 30 ~ 50 g/end |
| Cone size | Ø78 mm X L100mm |
| Complete appliance weight | 7000kg |
1. Control the parking and speed system of the upper and lower shafts automatically by using the world-famous programmable controller.
2. Convenient and direct to monitor the running of equipment and analyze the error by using the world-famous touch screen.
3. Ensure to unwind in constant linear velocity by using the world-famous servo control and motor.
4. High qualified steel plates are placed as the left and right wallboards, well-constitutive and high rigidity, which makes the equipment's, operates more stably.
5. Keep the warp beam from dropping off to hurt workers when the power and gas go off occasionally by using the special warp beam support mechanism.
6. Package infrared ray cracked ends detection device with display, credible and sensitive.
7. Equipped with waxing device.
8. Make 400-600 cylinders once from Knitting Denim fabrics yarn.
Main section of the machine:
1. Unwinding Head & Operation Station 
2. Lease zone with stop motion detecting 
3. Creel zone with re-winding system 
4. Drive control system 
1. Unwinding Head and Operation Station
There is heavy duty framework with built-in drive panel.
Pneumatic control loading, doffing and spindle control mechanism for the section beam.
One rubber draw roll (220 mm dia.) with two SS nip rolls (125 mm dia.) with pneumatic control. One 3KW servo motor to drive the draw nip rolls.
Provide pneumatic belt braking for beam unwinding.
The width is adjustable by comb
HIM control interface (touch screen).
2. Lease zone with stop motion detecting
There are ceramic eye pots on the horizontal lease zones. ·
Multi support frames before the yarn goes into the creel.
Infra-red yarn end break detecting unit. 
3. Creel zone with re-winding system
The Individual winding system controls the left and right creel. And the 3KW AC motor as the winding drive motor.
Multi-winding mechanism controls the individual cone. Grooved roll is guiding the yarn to make the proper yarn package.
Pr-tension adjust each end.
Wax added on device for each end. 
Eye pots bars for each row in from of the creel.
Three 3KW AC drive control units, for draw nip roll, left creel and right creel winding driving
One PLC is controlling the logic and processing.
One color HIM (touch screen) is control parameter setting.
a. Working speed setting. b. Unwinding beam tension setting.
c. Winding stretch setting.
d. Yardage setting.
e. System fault history recorder 
5. Configuration of main components
Serial number

Name

Model/Specification

Qty.

Brand/Origin

1

Programmable controller (PLC)

FX3G-24MT/ES-A

1

Mitsubishi

2

Touch screen

GT1055

1

Mitsubishi

3

Servo Driver

3.5KW

3

Mitsubishi

4

Backing off servo driver

3.5KW

3

Mitsubishi

6

Industrial air-conditioning

SK-500W

1

RITTAL

5

Aluminums alloy paper cone support

 

480

 

6

Groove drum

5100 TYPE

480

 

7

Waxing device

 

480

 

8

Infrared auto

-

stop device

 

1

 

9

Bearing

UCPA206

164

NSK

10

Bearing

627Z

480

NSK
---
Previous:
spinning frame function transformation
---
Write your message here and send it to us