Hemp fabric is a type of textile that is made using fibers from the stalks of the Cannabis sativa plant. This plant has been recognized as a source of extraordinarily tensile and durable textile fibers for millennia, but the psychoactive qualities of Cannabis sativa have recently made it harder for farmers to produce this immensely beneficial crop.
Over thousands of years, Cannabis sativa has been bred for two distinct purposes. On the one hand, many generations of cultivators of this plant have selectively bred it to be high in tetrahydrocannabinol (THC) and other psychoactive chemical constituents called cannabinoids. On the other hand, other cultivators have consistently bred Cannabis sativa to produce stronger and better fibers and have purposefully reduced the levels of psychoactive cannabinoids produced by their crops.
As a result, two distinct strains of Cannabis sativa have emerged. It's a myth that hemp is made from the male Cannabis sativa plant and psychoactive marijuana is made from the female plant; in fact, the majority of hemp harvests around the world are from female plants. However, female Cannabis sativa plants that have been bred for textile purposes are very low in THC, and they do not generally have pronounced, sticky buds.
The stalks of the hemp plant consist of two layers: The outer layer is formed from rope-like bast fibers, and the inner layer consists of a woody pith. Only the outer layer of the Cannabis sativa stalk is used for textile purposes; the inner, woody layer is commonly used for fuel, building materials, and animal bedding.
Once the outer layer of bast fibers is stripped from the hemp plant, it can be processed and made into rope or yarn. Hemp rope is so strong that it was once the premier choice for rigging and sails on maritime vessels, and it remains renowned as an excellent material for clothing that surpasses cotton and synthetic textiles by most metrics.
However, since much legislation around the world doesn't make a distinction between THC-rich marijuana and hemp, which has practically no THC, the global economy doesn't take advantage of the benefits of hemp to the degree that it could. Instead, people who don't understand what hemp is stigmatize it as a drug. However, more and more countries are embracing the mainstream cultivation of industrial hemp, which indicates that the modern renaissance of hemp fabric is nearing its zenith.
Once it is processed into fabric, hemp is has a similar texture to cotton, but it also feels somewhat like canvas. Hemp fabric is not susceptible to shrinkage, and it is highly resistant to pilling. Since fibers from this plant are long and sturdy, hemp fabric is very soft, but it is also highly durable; while a typical cotton T-shirt lasts 10 years at the most, a hemp T-shirt may last double or triple that time. Some estimates suggest that hemp fabric is three times stronger than cotton fabric.
In addition, hemp is a lightweight fabric, which means that it is highly breathable, and it also effectively facilitates the passage of moisture from the skin to the atmosphere, so it is ideal for hot climates. It is easy to dye this type of fabric, and it is highly resistant to mold, mildew, and potentially harmful microbes.
Hemp fabric softens with each washing, and its fibers don't degrade even after dozens of washings. Since it's also relatively easy to produce organic hemp fabric sustainably, this textile is practically ideal for clothing.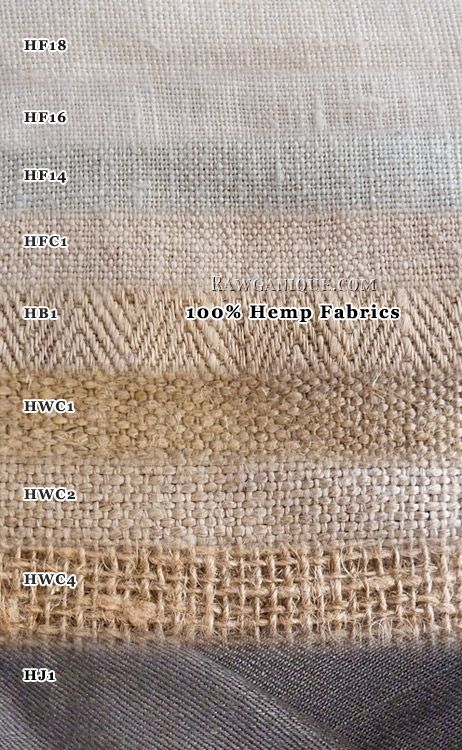 ---
Post time: Oct-11-2022