Cotton Yarn Guide: Everything You Need to Know
1.WHY IS COTTON YARN POPULAR?
Cotton yarn is soft, breathable and so versatile for knitters! This natural plant-based fiber is one of the oldest known materials and remains a staple in the knitting industry today. Mass production began in the 1700s with the invention of the cotton gin.
Many knitters who live milder climates enjoy knitting with cotton year-round. Cotton is also a fabulous alternative for those with wool allergies.
2.WHAT ARE COTTON YARN PROPERTIES?
This fiber is so popular because of it's soft and versatile; it accepts dyes beautifully providing bright, rich shades.
It's breathable so it's perfect to wear three seasons out of the year. And most of all, it is extremely absorbent, providing comfortable knits that wick moisture from the body. In other words - cotton keeps you cool!
3.WHAT IS THE BEST COTTON YARN?
The best cotton fibers are Pima or Egyptian cotton. Both yarns are made from long-staple fibers providing a smooth finish to the yarn.
The main difference between the two is the location in which they are grown. Pima cotton is grown in the Southern US while Egyptian cotton is made in Egypt.
Cotton is also available in MERCERCIZED AND ORGANIC
4.WHAT CAN YOU MAKE WITH COTTON YARN?
Because of its absorbency, softness, vibrant colors, and care, cotton is a go-to fiber for many knitting and crochet projects.
AROUND THE HOUSE
Cotton yarn is great for knitting household items such as towels, rugs, pillows, market bags, washcloths, pot holders, and by far the most popular. dishcloths.
BEST FOR BABY
Cotton is an excellent choice for babies because it is easy-care, soft, and available in vibrant colors. Enjoy cotton yarn for knitting or crocheting baby blankets, baby clothes, booties, and layettes. Check out this article I wrote on 9 Easy Baby Sweaters Free Knitting Patterns
WEAR IT
If you're knitting spring, summer, or early fall clothes consider using cotton yarn. It's soft, breathable, and wicks moisture away from the body. Use it to knit tanks, tees, tunics, shells, pullover or cardigan sweaters.
Cotton yarn is available in a wide variety of weights, textures, and colors so you aren't limited with what you can create.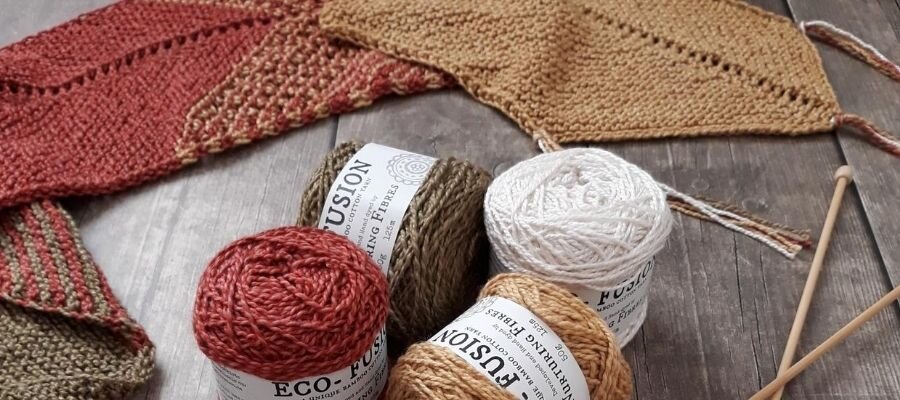 5.CAN COTTON YARN BE FELTED?
Felting is the process of tangling and interweaving fibers to create a tightly locking finished fabric.
100 percent cotton is not a yarn that felts. Instead, use animal fibers such as wool, alpaca, or mohair for best results.
6. IS COTTON YARN STRETCHY
One of the downsides of cotton is that it's not particularly stretchy while working with it. That can make it a bit more of a challenge to knit if you are expecting a bounce to your knitting. Know that when you knit with cotton, you may need to go down a needle size or two to get the same gauge as knitting with wool.
Cotton yarn may shrink a bit when washed, but it will also stretch quite a bit when worn. Take this into account when considering the projects you choose to make with cotton.
7.COTTON YARN CARE
WASHING COTTON
Cotton yarn is fabulous because it is easy to care for. If you are wondering how to wash cotton yarn, you can machine wash most types of cotton. You can also hand wash and lay flat to dry.
IRONING COTTON YARN
You can iron cotton yarn. Just take special care when ironing so that you don't flatten the stitches. A better alternative to ironing is to set your iron on steam and lightly go over the garment without applying pressure from the iron.
BLOCKING COTTON
Cotton is a fiber that responds well to blocking. You can steam block, modified block (my favorite blocking method!), or wet block your cotton projects. Use a blocking set for the best results.
8.CAN YOU USE COTTON YARN FOR SOCKS
Since cotton is not a fiber with a lot of spring or bounce, it's not the best option for sock knitting - unless you want really loose, slouchy socks that slide right off.
Choose a yarn such as a Merino Superwash with a hint of nylon for best sock knitting results.
9.COTTON YARN WEIGHTS
Cotton yarn comes in a wide variety of yarn weights. It's also available in various put-ups such as balls, skeins, hanks, cakes, and cones.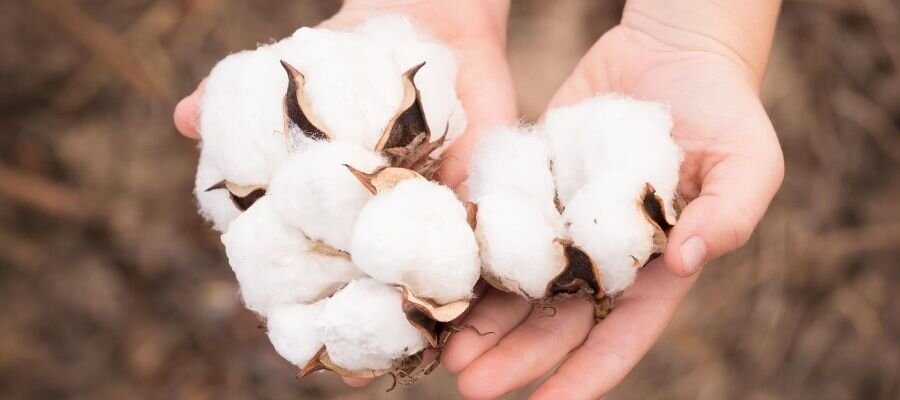 ---
Post time: Oct-18-2022